Welcome to Reiki Balance and the Usui Shiki Ryoho system of Reiki energy
Reiki is an energetic healing treatment used to regain harmony and wholeness to the body by addressing the whole person on the physical, emotional, mental and spiritual level
How can Reiki help you?
Reiki is a natural healing system that assists the body's own ability to heal itself. It is a safe and non-invasive system available to everyone. Whether it is to help heal an injury in the body, a mental and/or emotional issue or perhaps a chronic illness – Reiki can help you heal. Maybe you just want some valuable "me time" or a place to relax and rejuvenate yourself and escape the stresses of day-to-day living? Reiki can help.
How Can I Help You?
Reiki's gentle energy is easily adapted to most medical conditions and works effectively alongside conventional healthcare and natural remedies. For example, if you are suffering with a long-term illness; have a physical injury in the body or are suffering from the stresses of day-to-day living, then a Reiki treatment can help alleviate all of these issues.
Perhaps you are looking to learn more about Reiki and would like to take a training course. Or maybe you are a holistic practitioner who wishes to add another therapy to your tool kit? Reiki is a natural healing therapy that is easy to learn and is available to everyone regardless of background, religion or belief system. There are three courses to choose from which are all taught to the Core Curriculum & National Occupational Standards for Reiki.
Maybe you are looking to progress along your spiritual path and wish to learn more about your soul's divinity? An Akashic Soul Healing reading is an amazing insight into how living your life in accordance to your soul's divinity will help you manifest abundance – either in health, physical vitality, money, fulfilment and/or time.
Meditation is also another great tool for relaxation and to help resolve any personal issues. There are many different ways to meditate and our Introduction to Meditation Course may help you find what is best for you. The next course dates will be posted on the Newsfeed.
Animal Reiki is a natural, calm therapy that promotes the body's natural process of self-healing and is enjoyed by many animals. If you have a much loved family pet that is withdrawn, un-cooperative or in pain then Reiki can help them too. Or perhaps your pet has a behavioural issue, then why not try an Animal Communication session to see if we can resolve the problem? Or maybe you just want to know how your pet feels and how you can best support them?
Whatever your needs are, please feel free to contact me in order to discuss your requirements in further detail. I look forward to working with you.
Love & light,
Sarah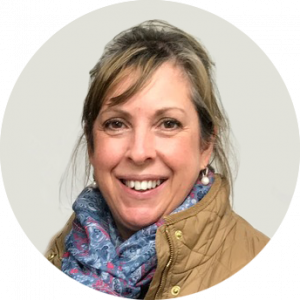 About Sarah Robinson
Hello, my name is Sarah Robinson and I am a fully qualified Reiki Master Practitioner, Teacher and Animal Reiki Practitioner.
I fell in love with Reiki after suffering the trauma of a minor hand injury. Having endured four operations and numerous physio treatments I decided to find an 'alternative' therapy to help heal myself – both mentally and physically – and I found Reiki, and so my journey into this wonderful healing therapy began.
I am a Member of the UK Reiki Federation. A self-regulatory body whose practitioners are bound by a Code of Ethics & Standards of Practice. I am also registered with the Complementary & Natural Healthcare Council which was set up by the Government to protect the public and ensures all registrants have agreed to be bound by the highest standards of conduct; they are all professionally trained and fully insured to practice.
I am also a Soul Realignment Practitioner; Meditation Teacher and Animal Communicator.